Luxury escapes that don't break the budget!
New Maldives 2019 deals and packages from Australia are out now!
Do not miss this incredible opportunity!
5 Nights at Olhuveli Beach & Spa FB from $1,550 pp!
Luxury villas stand over turquoise waters, white sandy beaches lead to beautiful sea views, and traditional architecture meets modern flair; welcome to Olhuveli Beach & Spa Maldives. In this little piece of paradise where life slows down, you can forget the outside world. Your holiday in the Maldives is made for relaxing so sit back, put your feet up, and let us bring luxury to you. Enjoy a range of activities and facilities on the island so be as active or as quiet as you want - this time is all yours.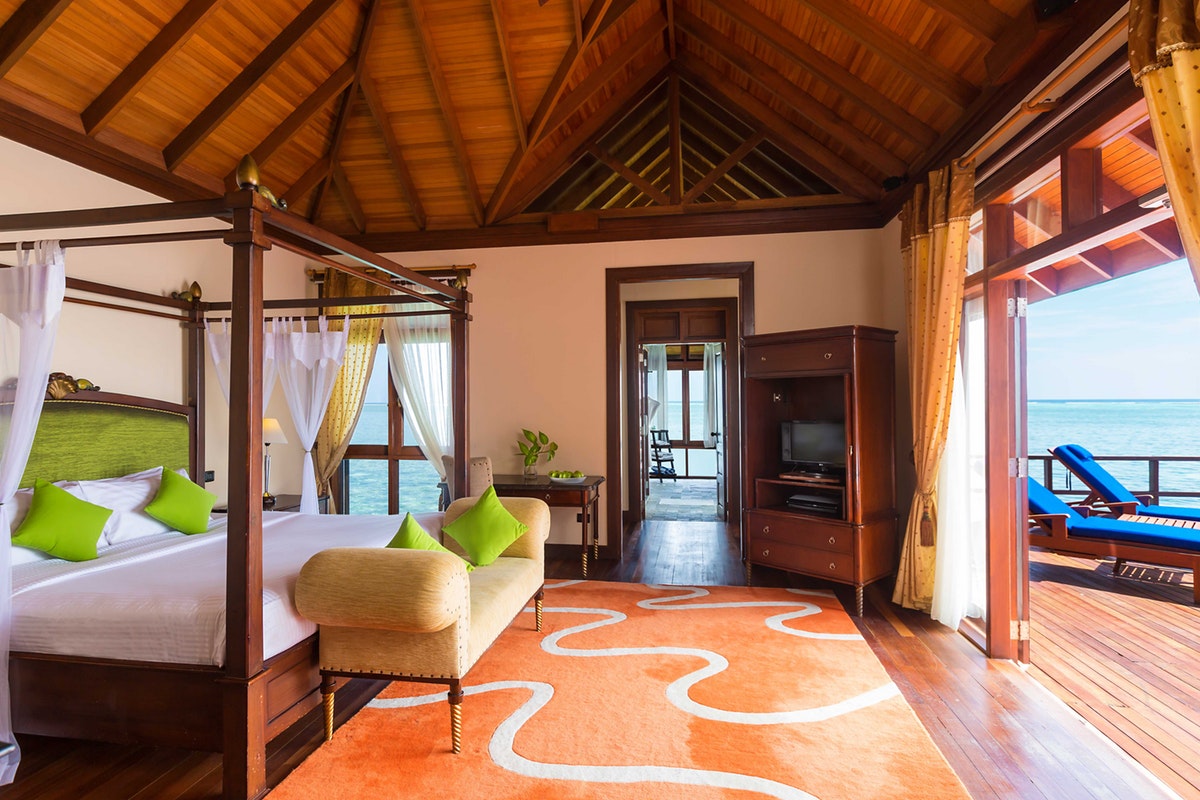 7 Nights at Coco Bodu Hithi from BB $2,655 pp!
The Coco Bodu Hithi Resort reflects the Island's character in its every dimension. The essential tropical mood stimulates and refreshes the senses. And the mystery of the House Reef meets the open elegance of pristine palm-fringed beaches. That the Malé International Airport is only 40 minutes away feels unreal.
5 Nights at Constance Moofushi AI : Water Villa Special All Inclusive from $3,125 pp!
Set on its own secluded island, Constance Moofushi is a perfect combination of luxury and simplicity where everything is taken care of with our All-Inclusive Package - from premium drinks, exquisite cuisine to luxurious accommodation.
And if you are not exploring one of the best diving sites in the world around the South Ari Atoll; Try the bio marine spa treatments for a more beautiful you.
5 Nights at Kanuhura Maldives BB : From $3,450 pp!
Encompassing three private islands—two deserted neighbouring islands and Kanuhura itself— this sublime hotel is the ultimate luxury retreat for free-spirited adventurers. Discover a new realm of bohemian elegance surrounded by tropical gardens and bordered by stretches of pristine beaches that fade into scintillating tropical waters; where alluring private islands provide the perfect hideaway for wild-hearted world travellers. The definition of utopia, Kanuhura balances laid-back barefoot luxury with natural sophistication, complemented by the mesmerizing beauty of the Maldives.
Interested in these amazing deal? Contact one of our friendly team members today for more information!
Or call us on 03 9642 5138 today!
*Terms & Conditions: All prices are subject to availability and currency fluctuations and can change without notice. Cancellation and change fees will apply. Booking may be subject to compulsory credit card fees and service charges from the agent. Other conditions apply. For further information, check our website or contact us on email or phone.